I made this bracelet to aid the Haitian rescue efforts. The entire purchase price ~ $100 ~ will go directly and immediately to Doctors Without Borders. First class shipping is free.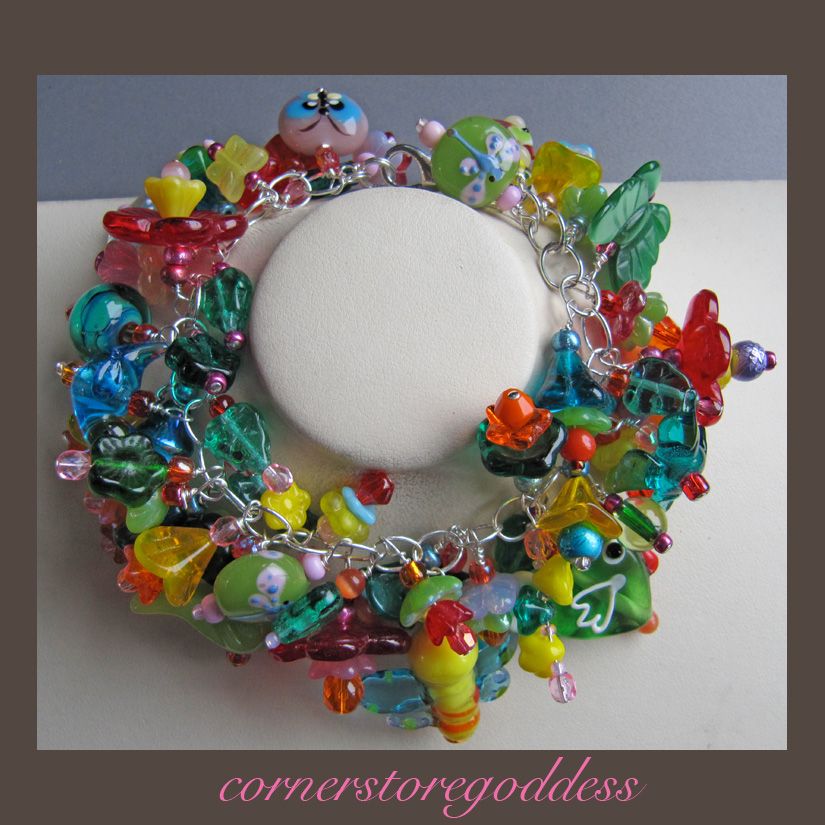 Doctors Without Borders/Médecins Sans Frontières (MSF) is an international medical humanitarian organization working in more than 60 countries to assist people whose survival is threatened by violence, neglect, or catastrophe.
While normally I sell my works on such venues as eBay, etsy, and ArtFire, I wanted to make sure every cent went to this cause, and so I am putting it here, without any intermediaries. Please spread the word and share this post with your friends.
I based the bracelet on this painting, which I saw
online
.
In the bracelet, I tried to evoke the colors and sounds of Haiti. It is filled with flowers and leaves, birds and butterflies and dragonflies in beads of lampwork glass, pressed glass, fire polish crystals, and bead box treasures.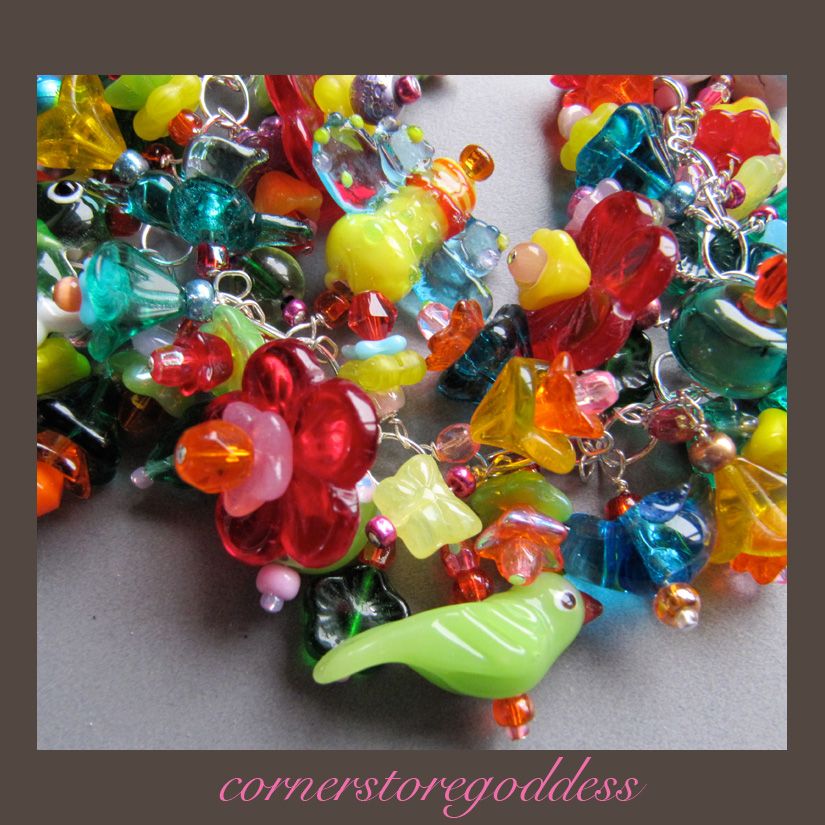 The beads are wire-wrapped onto the sterling silver chain with sterling silver wire.
The bracelet is approximately 7-1/2" (19 cm) long and closes with a silver-plated lobster clasp. I can shorten or lengthen the bracelet at no cost, should you need more or less length.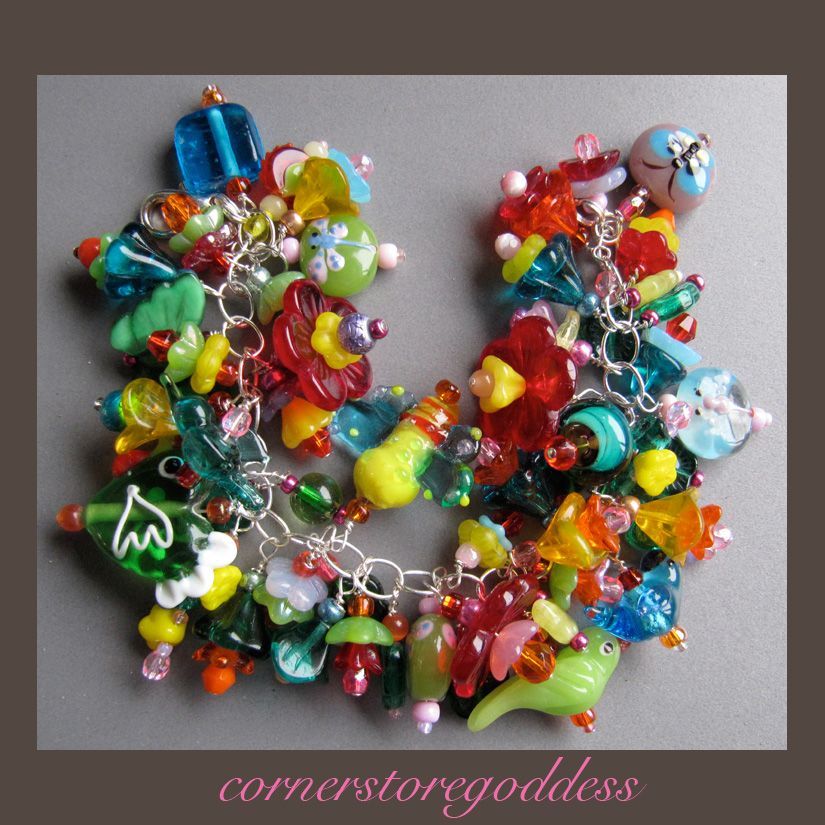 It is handmade by me, and is absolutely a one-of-a-kind piece. There is no other like it in the world.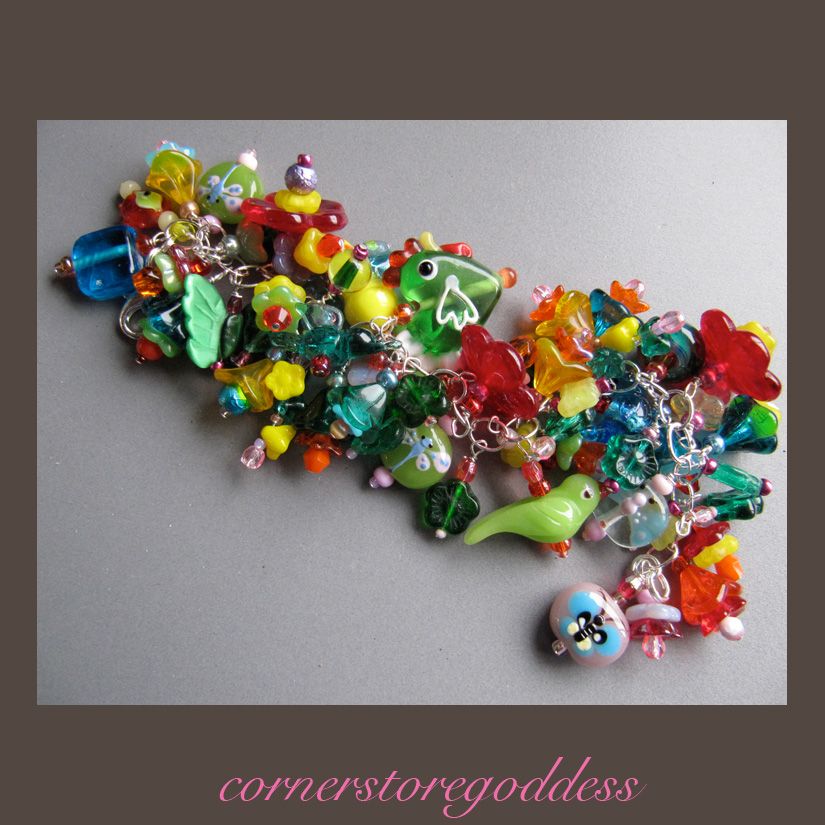 If you would like to purchase it, send me an email at eburianmohr at earthlink dot net. I will send you an invoice. As soon as I receive your payment, I will make the donation to Doctors Without Borders. I will then ship you the bracelet, along with proof that your donation went to Doctors Without Borders.
Thank you for your help and support.