Is it Halloween yet? Is it Halloween yet?
Those who know me know I love Halloween. One of my favorite artisan groups is EHAG - Eclectic Halloween Artist group, and I am a proud member. This week we're launching the
EHAG Emporium
, where you can find all sorts of amazing Halloween art.
I am very excited to have a piece there for its grand opening:
Halloween Garden
.
It's the ultimate in Halloween bling. There are 7 Halloween charms of sterling silver that hang in a garden of artisan lampwork glass, pressed glass, and crystal charms:
a sterling silver ghost, floating gracefully beneath a black Swarovski crystal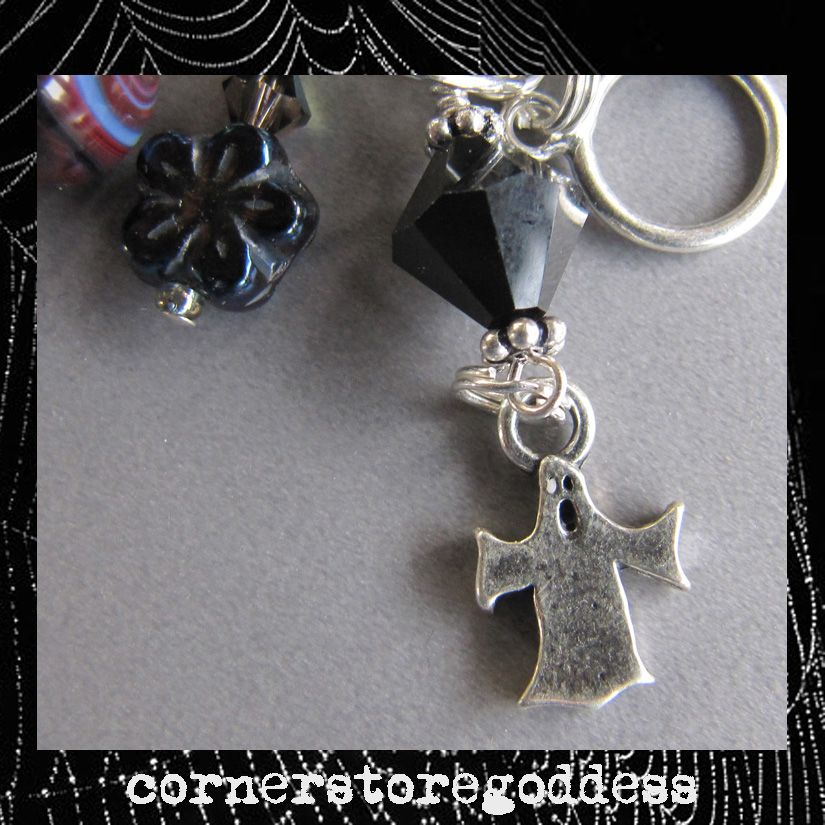 a sterling silver 3D bat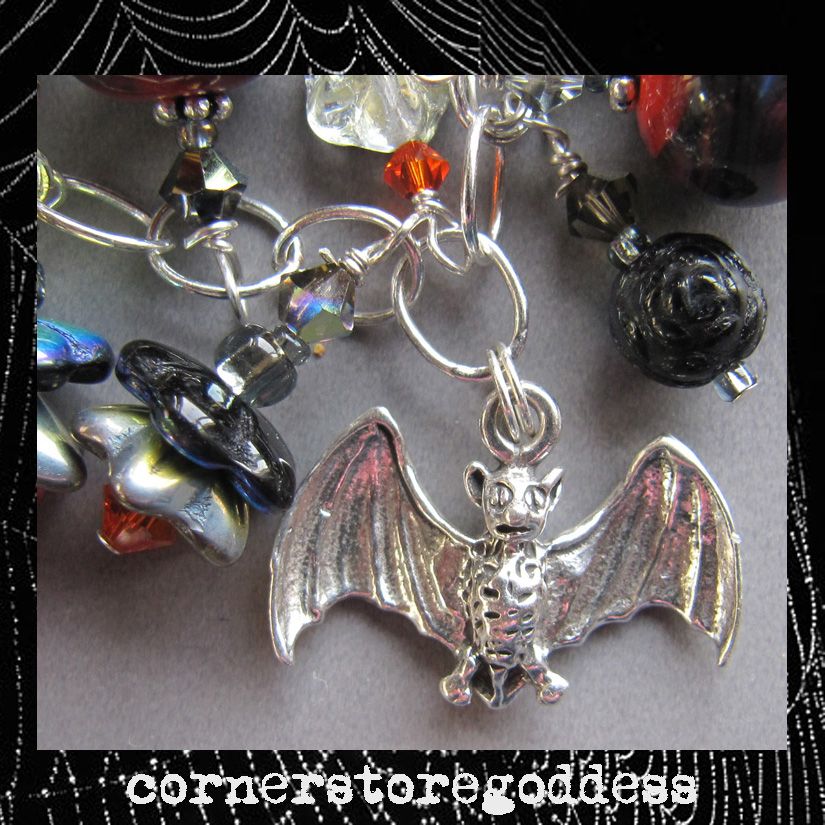 a 3D sterling silver skull with a movable jaw
a 3D sterling witch's hat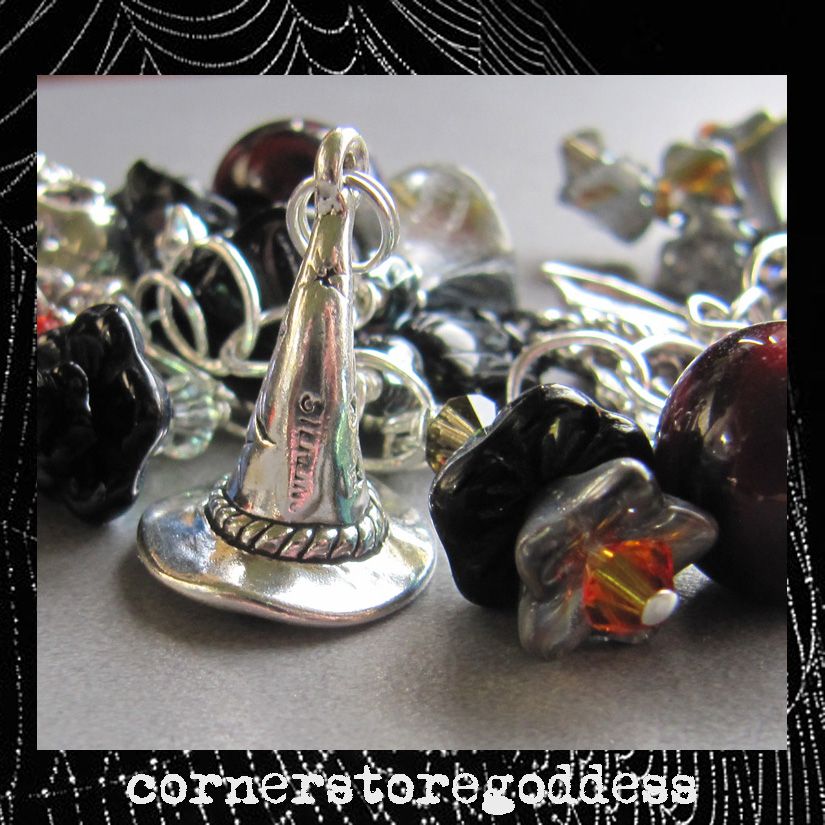 an eensy weensy sterling spider dangling from a Swarovski crystal
a sterling disk with a witch on her broomstick, flying through a starry starry night
a sterling jack o' lantern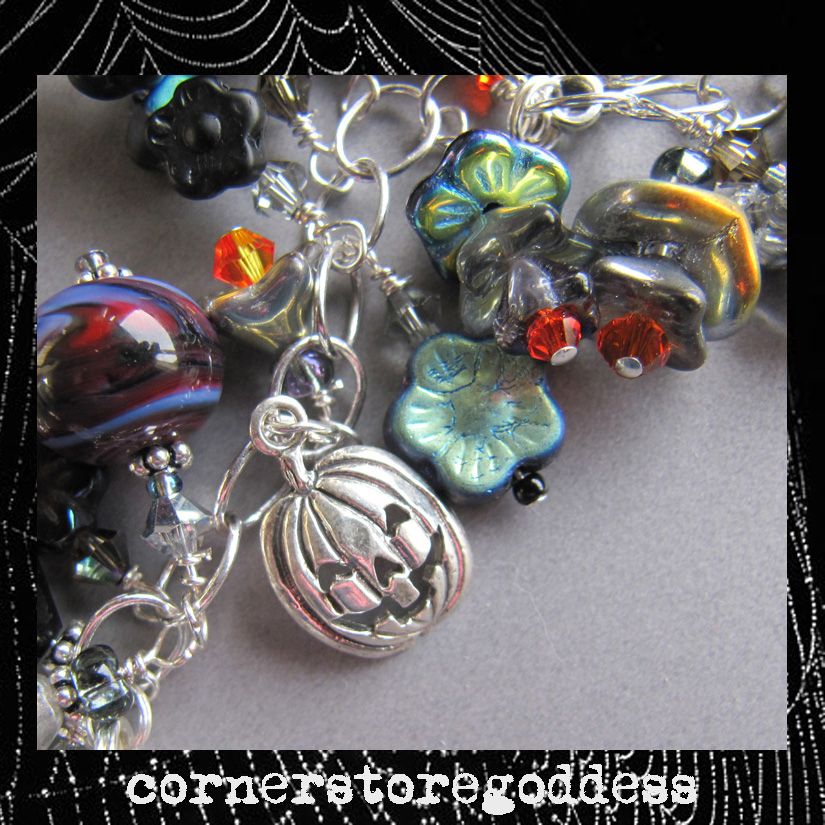 and each Cornerstoregoddess bracelet comes with a bead to protect you against the evil eye. This one is a lampwork glass eyeball, from Hoss of Beads.
It is a handmade one of a kind item. The bracelet is sterling silver and approximately 7" (18 cm) in length. It closes with a sterling toggle clasp. I can shorten or lengthen according to your needs, at no charge.

Each charm is wire-wrapped onto the sterling silver chain with sterling silver wire. All the charms are attached by sterling silver split rings.
A Cornerstoregoddess original. There is no other like it in the world.
And it's makes cool sounds on your wrist. Check it out!