Okay. The vote is in. We are officially living in tough economic times. It's easy to feel blue, but this, too shall pass.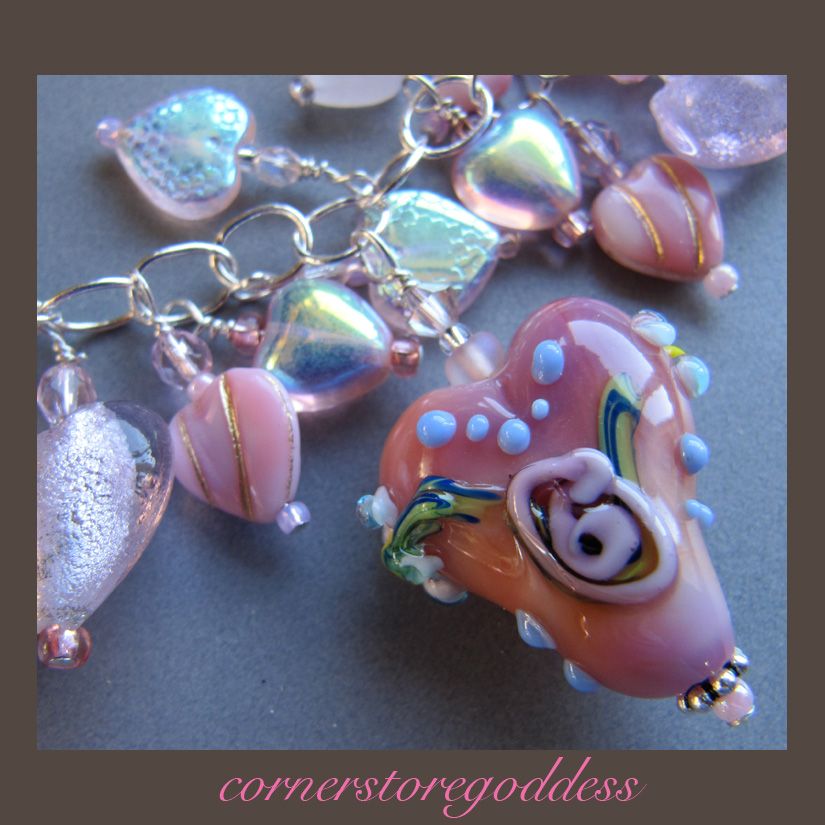 In the mean time, I have created a handmade, sterling silver wire wrapped bracelets at an affordable price.
Yes, it takes me forever to make these, but we all need a little sparkle to get us through.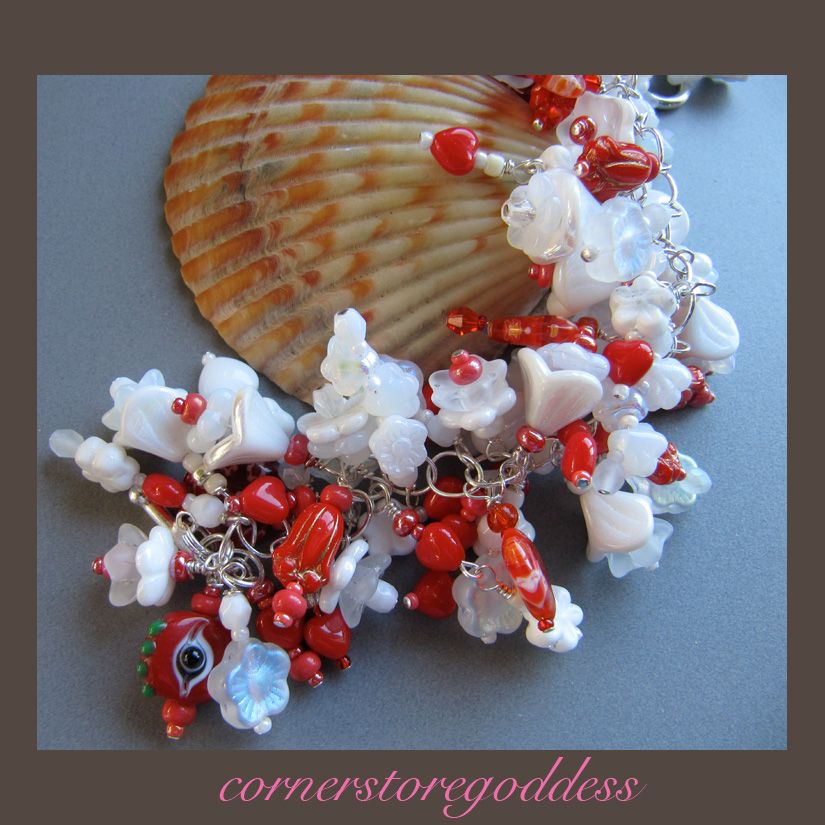 I've used bead box treasures, with lots of hearts and flowers, to create these bracelets to Banish the Economic Recession Blues.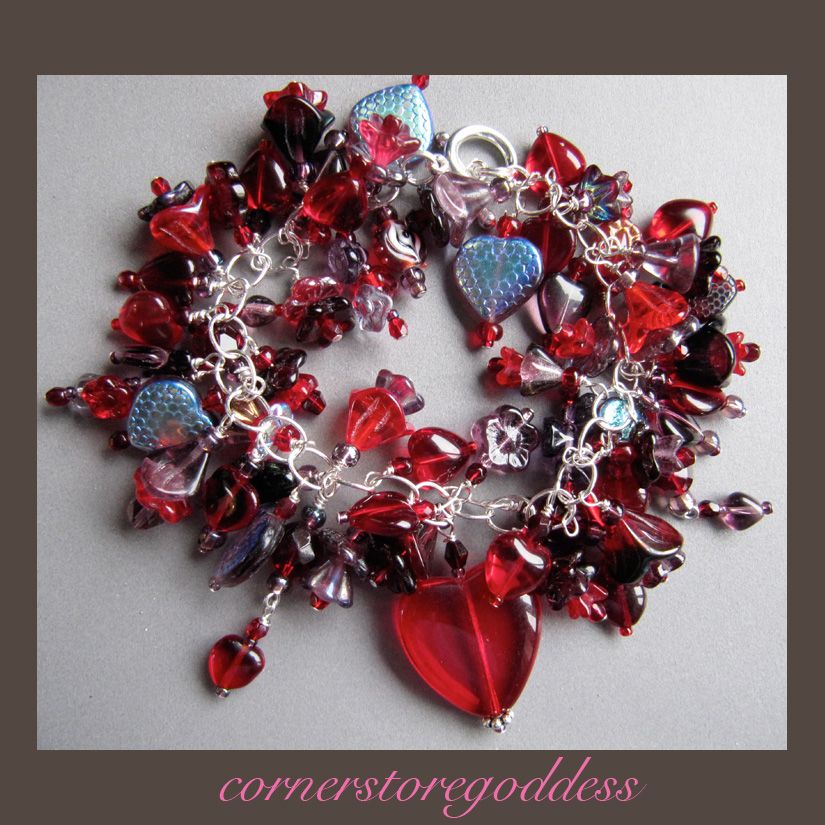 They're affordable, and shipping is free. Does life get any better than that?
For this price, you can own (or give) something handmade, rather than mass-produced.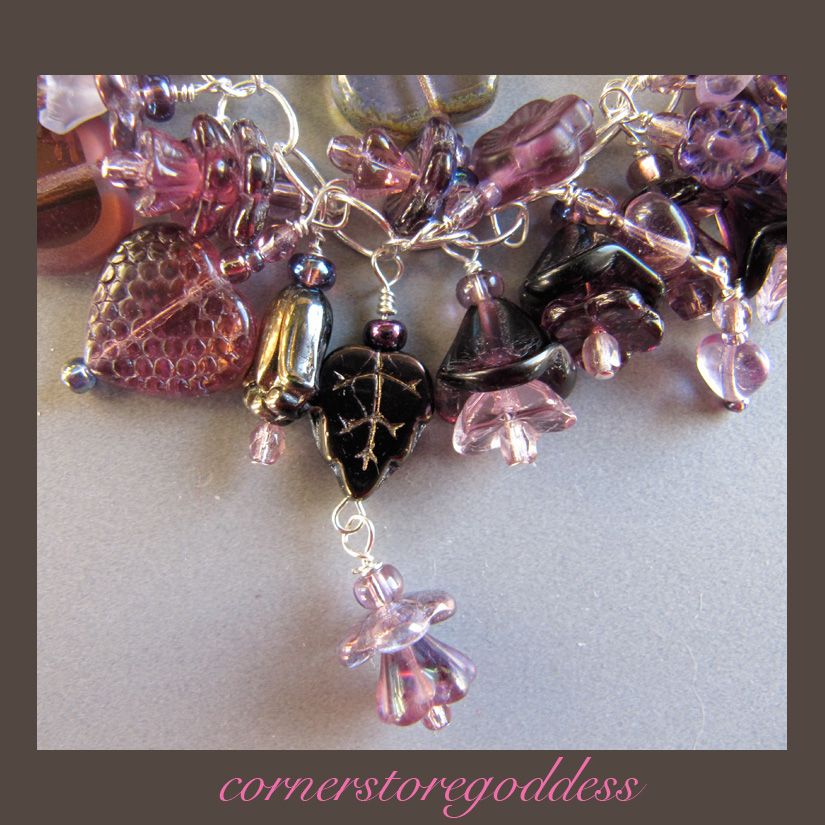 A little story. A while back I did a show to benefit a very worthy charity. My understanding was that this was a show with hand-crafted items, and I was proud to participate.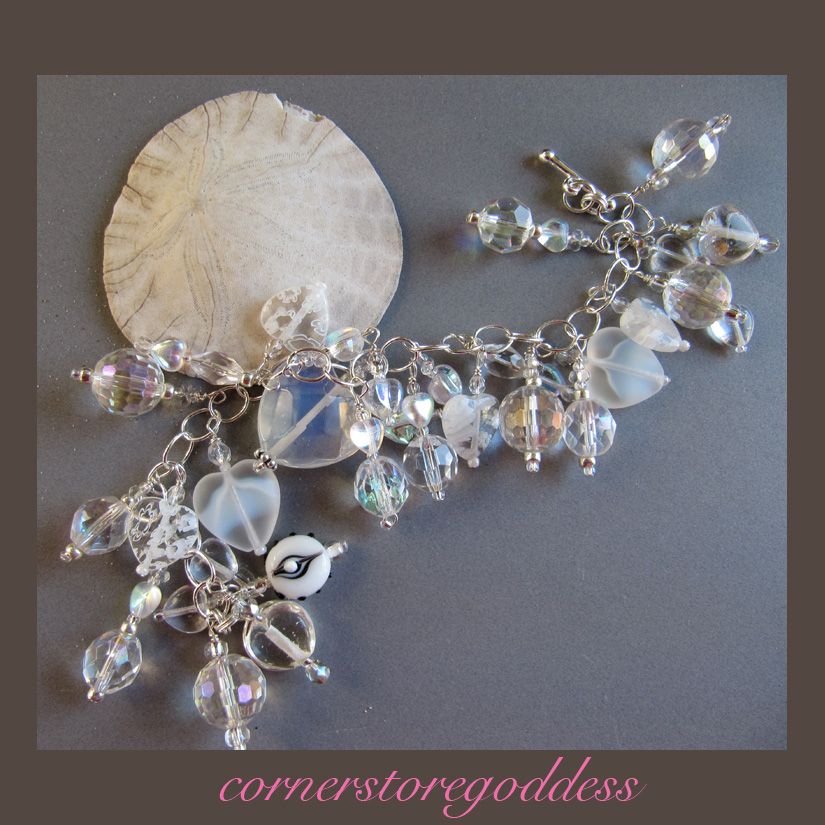 Turns out it wasn't all hand-made. Fine. The charity was still worthy.
But I found myself near a table mass-produced jewelry from China. For about the same price as my pieces. And I thought...
Why would someone want jewelry where there were millions of pieces just like it?
Why would someone want to support an economy thousands of miles away while artisans at home needed a boost?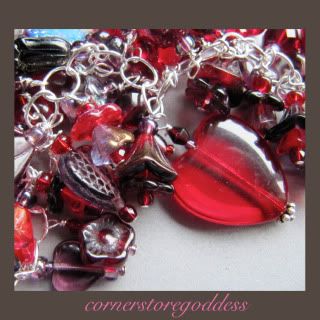 So I took the handmade pledge.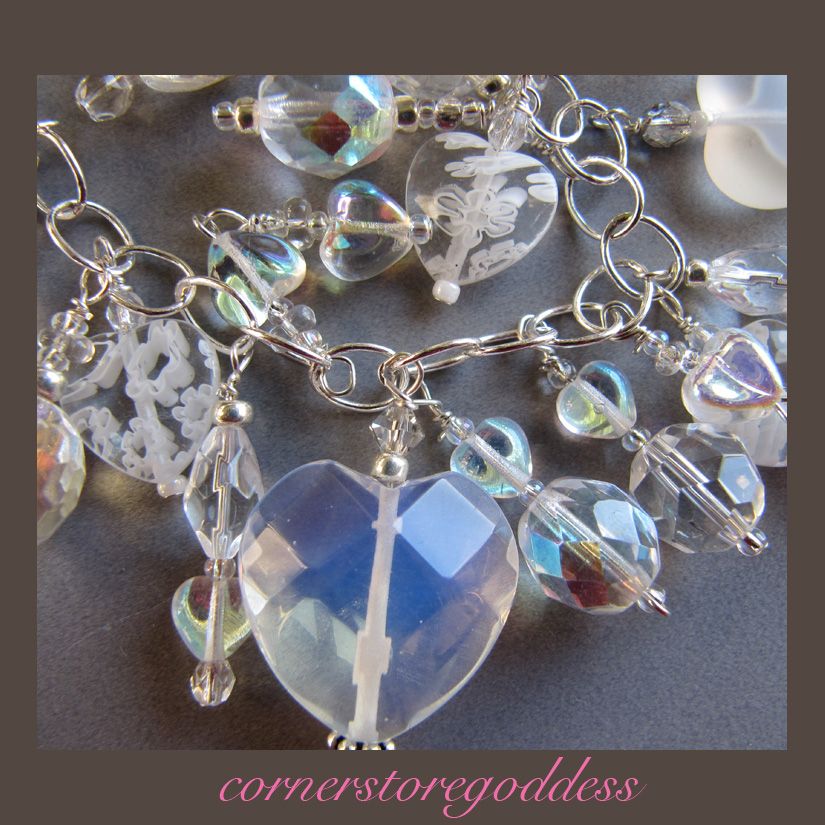 I pledge to buy handmade for myself and my loved ones, and request that others do the same for me.

I make unique treasures. They are hand-made.
The bracelets are jam-packed with flower, heart, and dangling beads charms, with beads of assorted origins and provenances. You will always be finding surprises on these.
And each
Cornerstoregoddess bracelet
comes with a bead to protect the wearer from the evil eye. We all need a little help these days.
The beads are hand sterling wire-wrapped onto sterling silver chain.
Each is a one-of-a-kind bracelet, handmade using only quality components.
(I couldn't duplicate them if I tried.)