H
atsuyume
(初夢)
is the Japanese word for the first dream had in the new year. The contents of that dream foretell the dreamer's luck in the year ahead. Of course, like in so many places, in Japan, the night of December 31st is often spent wide awake. Thus the hatsuyume was often the dream seen on the night of January 1st. For this reason, January 2nd (the day after the night of the "first dream") is known as Hatsuyume in the traditional calendar.
It is considered to be particularly good luck to dream of Mount Fuji (seen here as a vintage sterling silver charm shaped like a fan, with pictures of Mt. Fuji on each side)...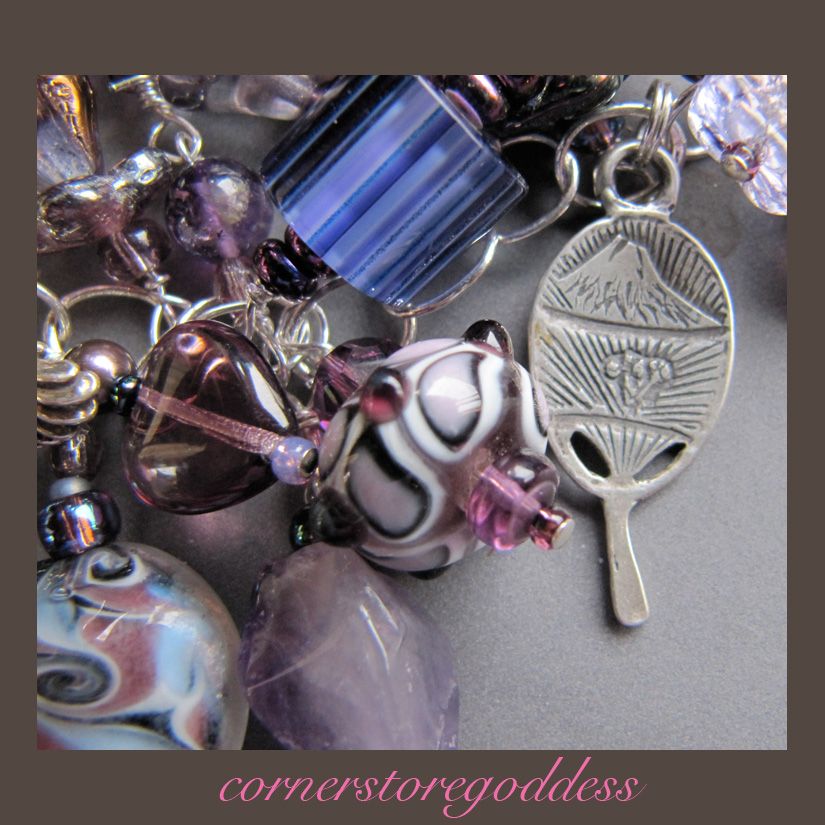 a hawk...
(seen as a sterling silver 3D charm)...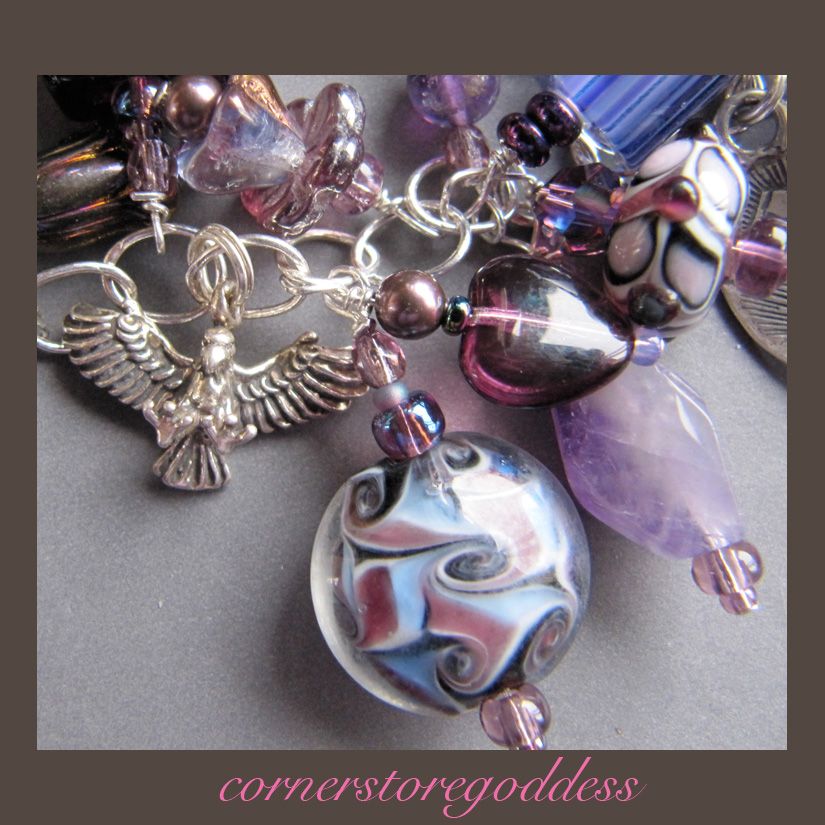 and an eggplant...
(with a pewter eggplant 3D charm). (Do you know how hard it is to find an eggplant charm? VERY hard.)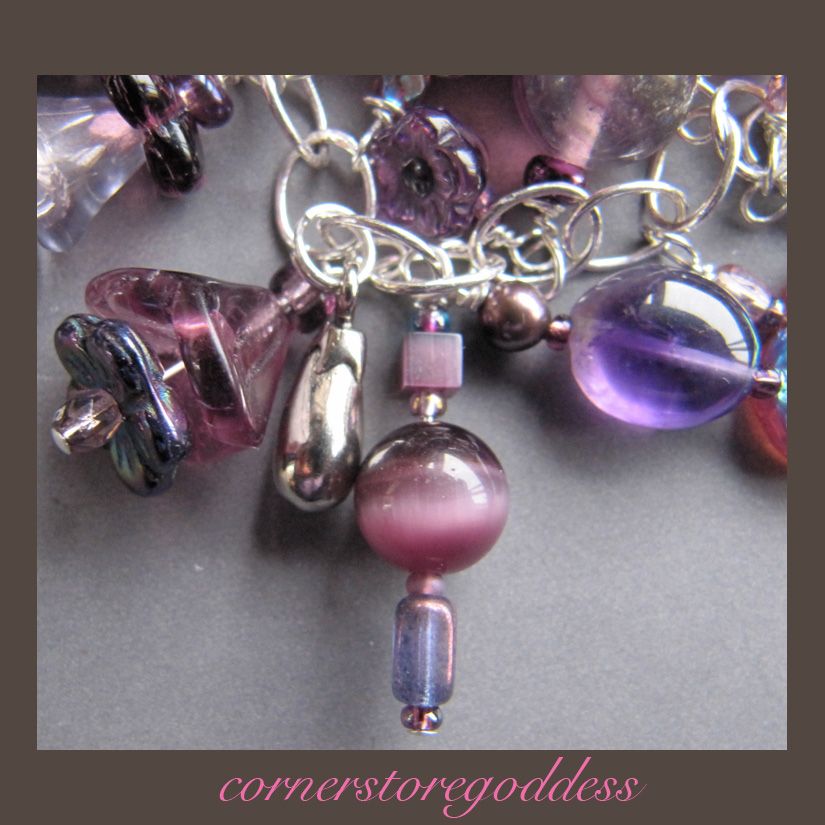 Though this belief has been in place since the early Edo period, there are various theories regarding the origins as to why this particular combination was considered to be so lucky. One theory suggests that this combination is lucky because Mount Fuji is Japan's highest mountain...
the hawk is a clever and strong bird,
and the word for eggplant
(
nasu or nasubi 茄子)

suggests achieving something great

(nasu
成す)
.
Another theory suggests that this combination arose because Mount Fuji, falconry, and early eggplants were favorites of the shogun Tokugawa Ieyasu.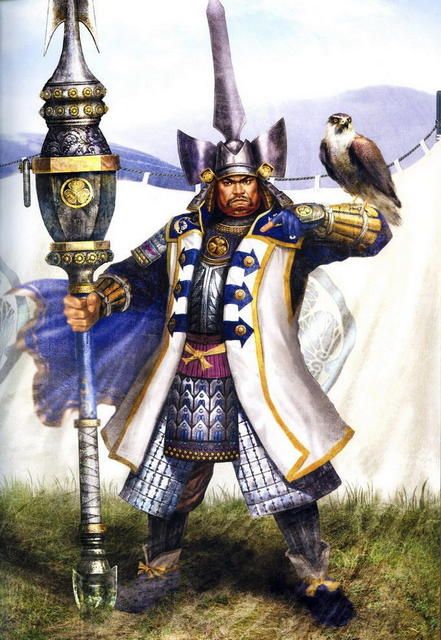 You can see the falconry angle, but I'm having trouble picturing him eating an eggplant.
Given the eggplant, the bracelet had to be created in a deep eggplant purple.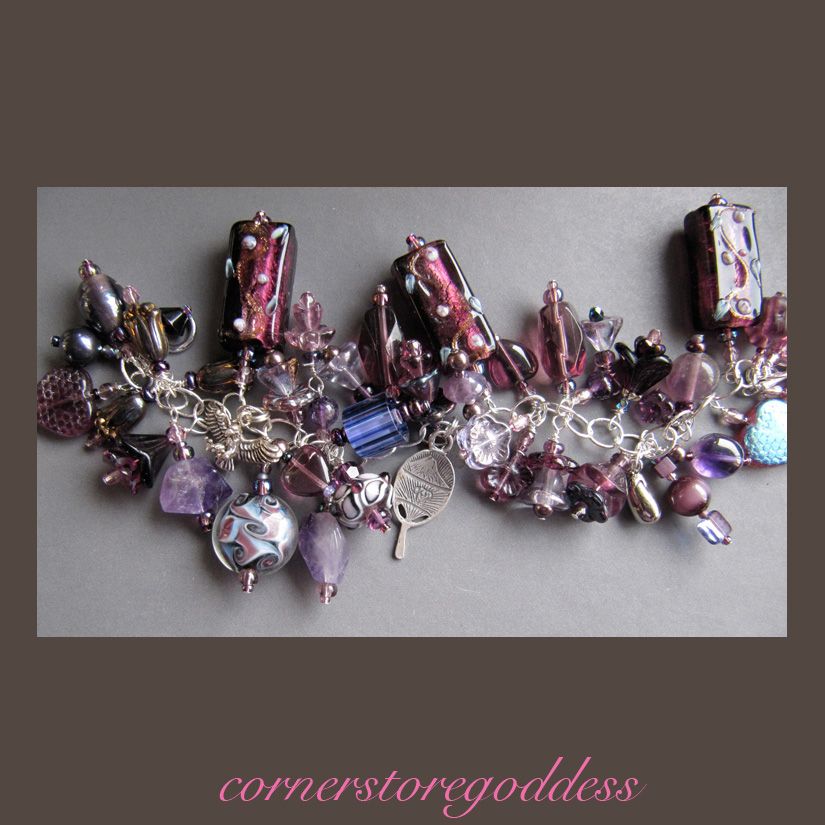 I have done this with artisan lampwork and foiled lampwork beads, amethyst, fluorite, artisan glass furnace beads, cat's eye beads, Swarovski pearls, and Czech pressed glass and fire polish crystals in deep amethyst.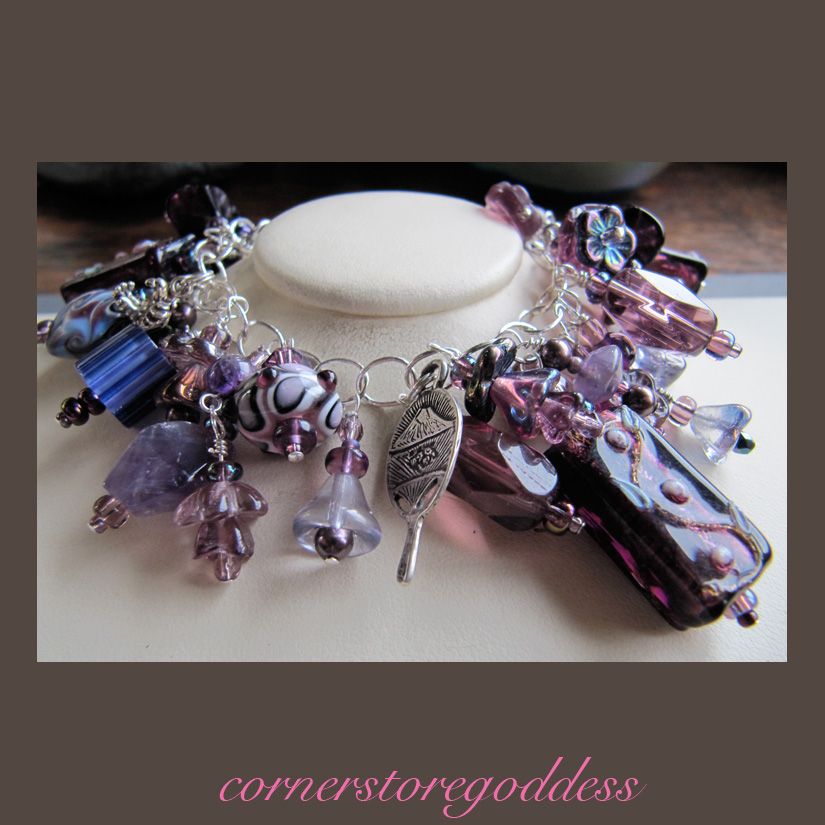 Each Cornerstoregoddess bracelet comes with a bead to protect the wearer from the evil eye.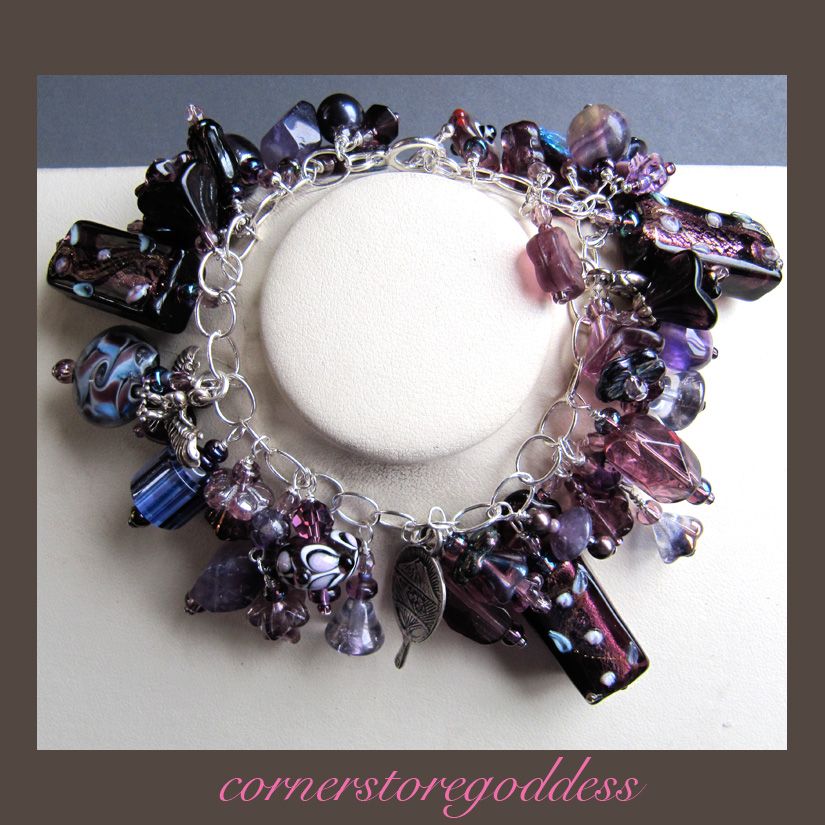 It could very well be the ONLY Hatsuyume bracelet around. It is certainly the only one that looks like this. And it's here.